— The 2nd Domestic Embedded Operating System Technology and Industry Forum
With the international environment tightening and the growth of domestic semiconductor, "made in China" embedded OS has become a focal point among the industry, academia, and government agencies. In the developing area of AIoT, embedded OS is without a doubt playing an increasing role. Facing uncertainty in today's world environment, domestic intelligent systems, especially those deployed in industrial intelligence and IoT, cannot survive without domestic embedded OS. Beihang University School of Computer Science, Beihang University Hangzhou Institute of Innovation, China Electronic Technology Standardization Institute IoT Research Center, ESBF, and the Microcontroller and Embedded System Application Journal hosted the 2nd Domestic Embedded Operating System Technology and Industry forum (the 26th ESBF forum) in October.
The forum focused on 2 topics: "Embedded OS in Industrial Intelligent Systems" and "IoT OS in the Age of AIoT". We invited experts, academicians, and industry practitioners who participate in embedded OS research, education, development, and open-source project maintenance to speak and discuss the topics. Yuan Deng, dean of Beihang University Hangzhou Institute of Innovation, gave the opening speech. Hosts of the forum are Prof. Jianwei of Beihang University School of Computer Science and Allan He, secretary in chief of ESBF. Participants freely discussed the latest software technology of IoT, 5G, robotic and AIoT OS, new products, and market opportunities, as well as the development of the ecosystem to jump-start industrial growth. More than 150 experts, scholars, and guests from all over the country, both online and onsite, participated in the forum.
Morning Highlights: Embedded OS in Industrial Intelligent Systems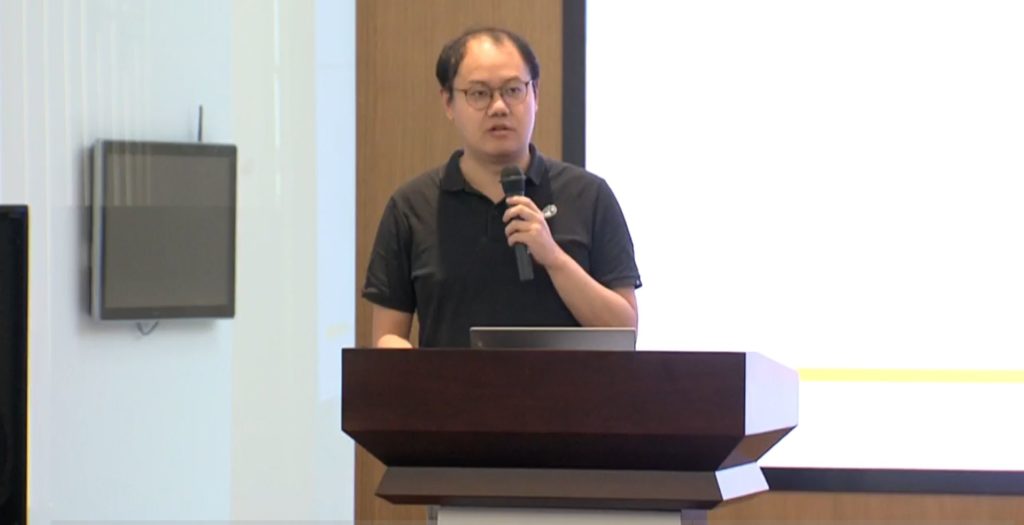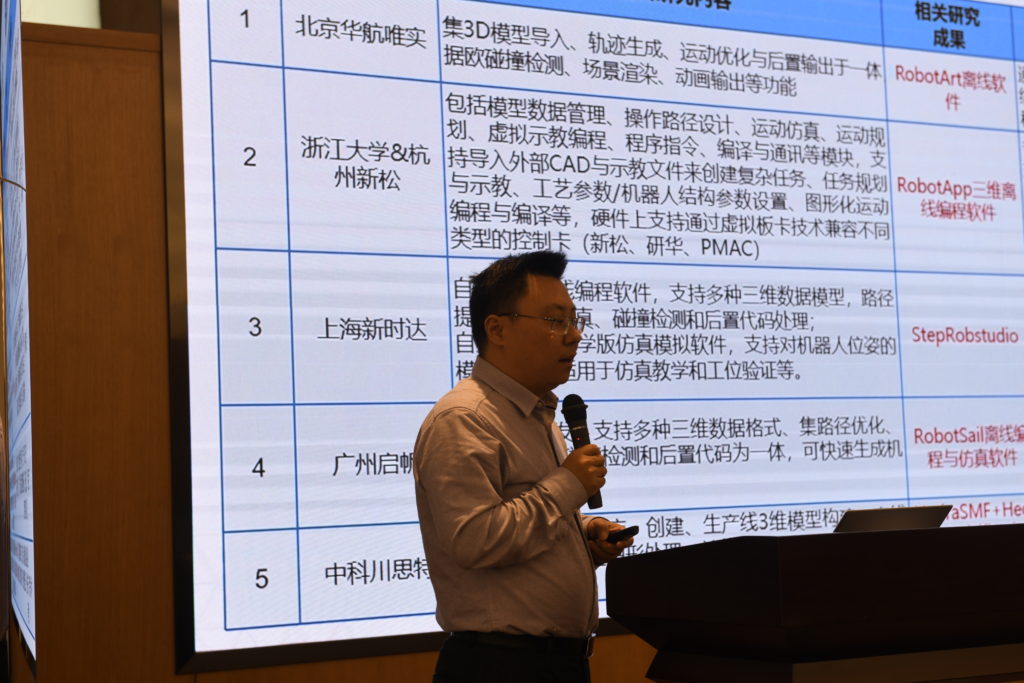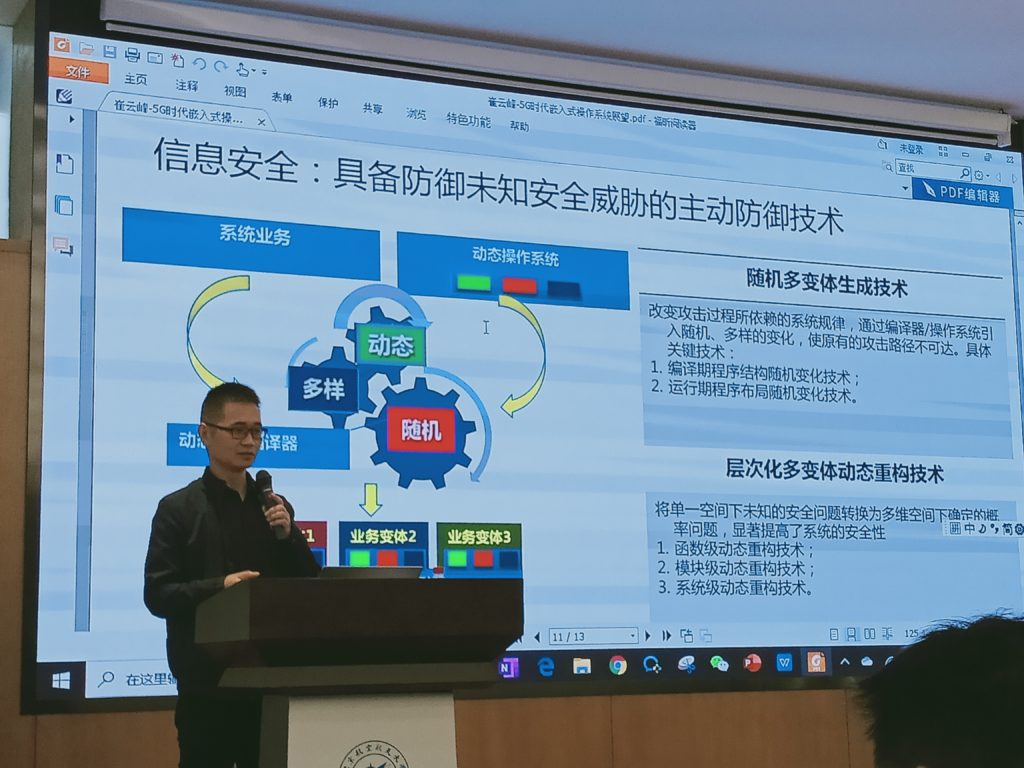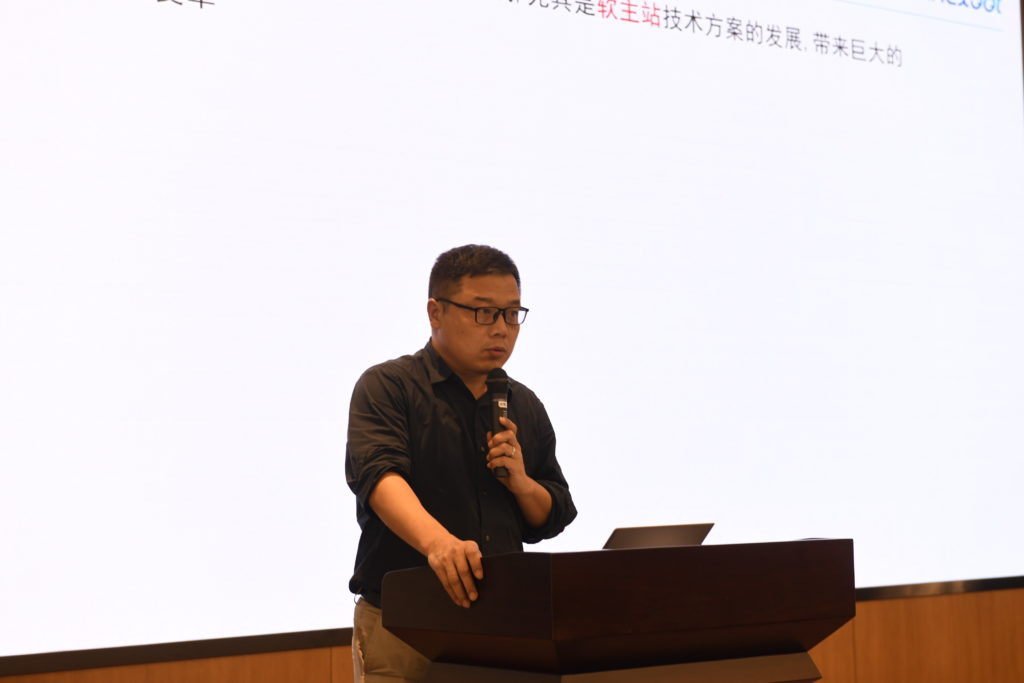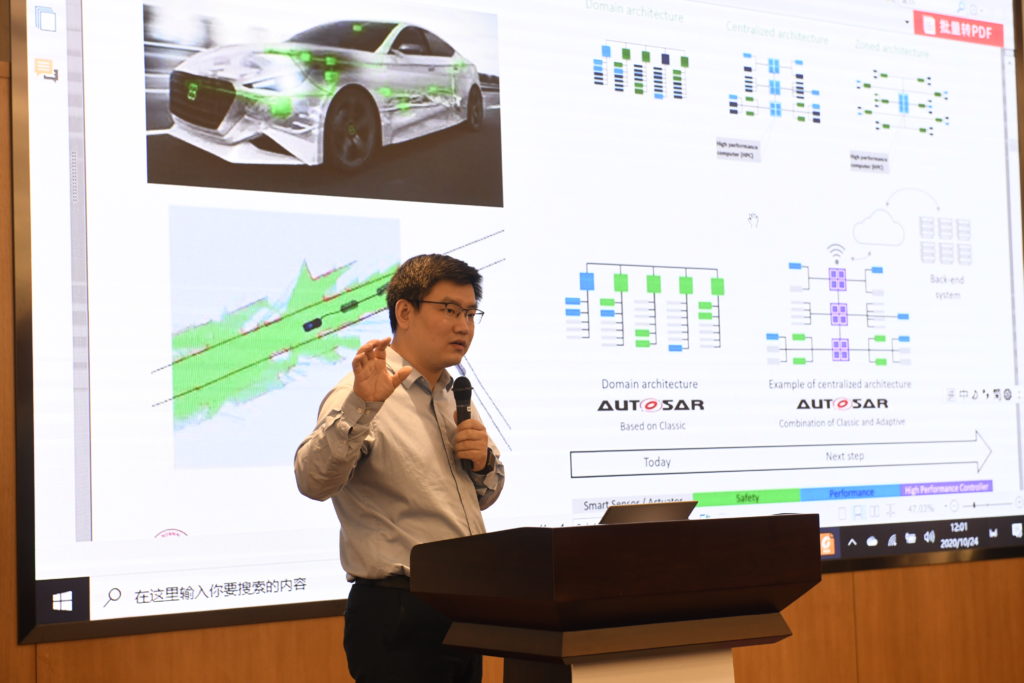 Afternoon Highlights: IoT OS in the Age of AIoT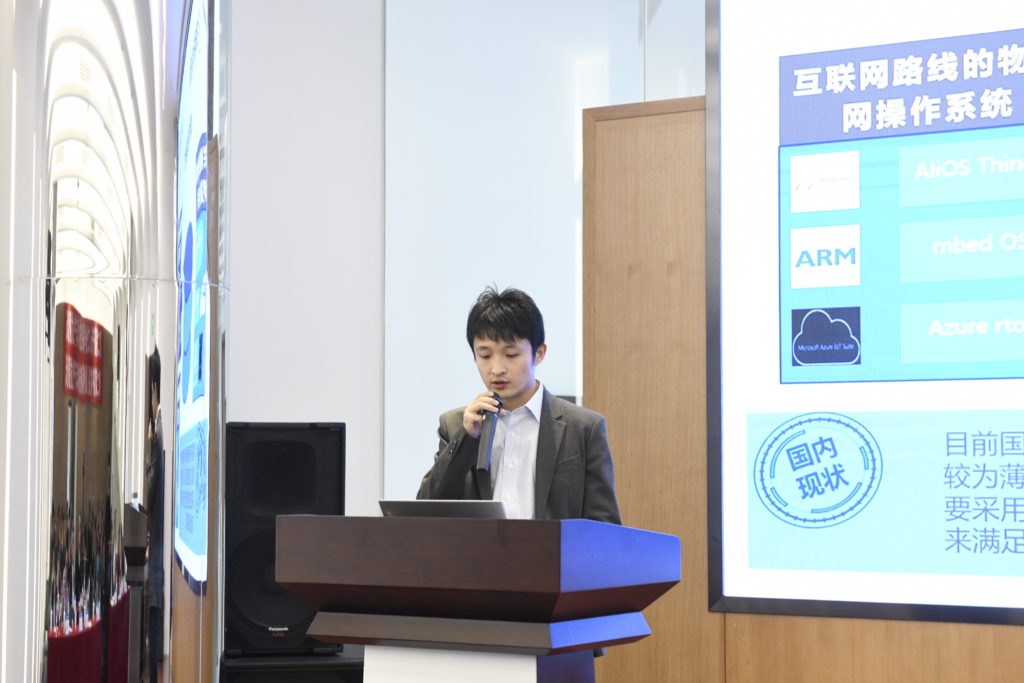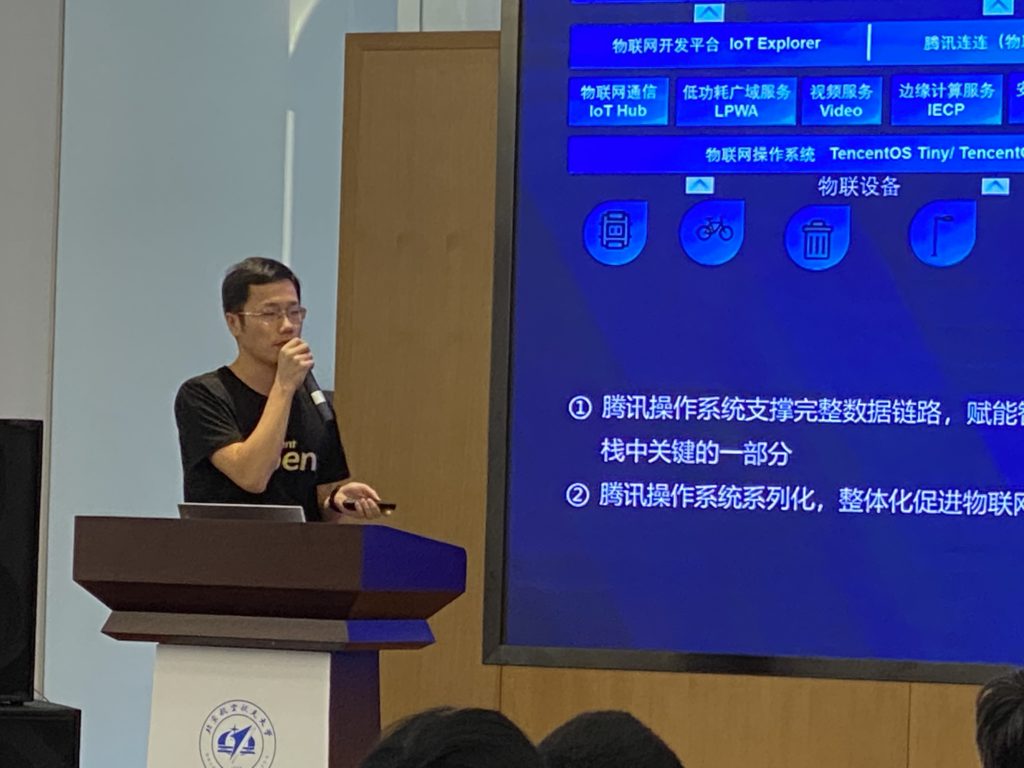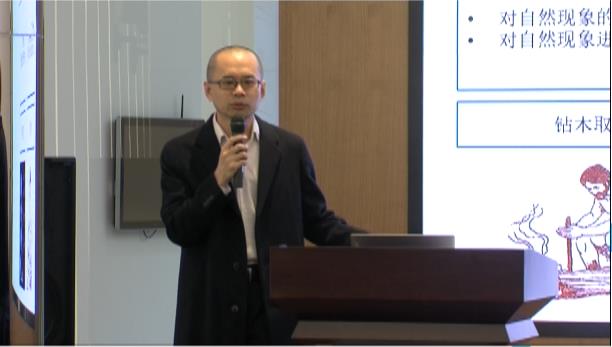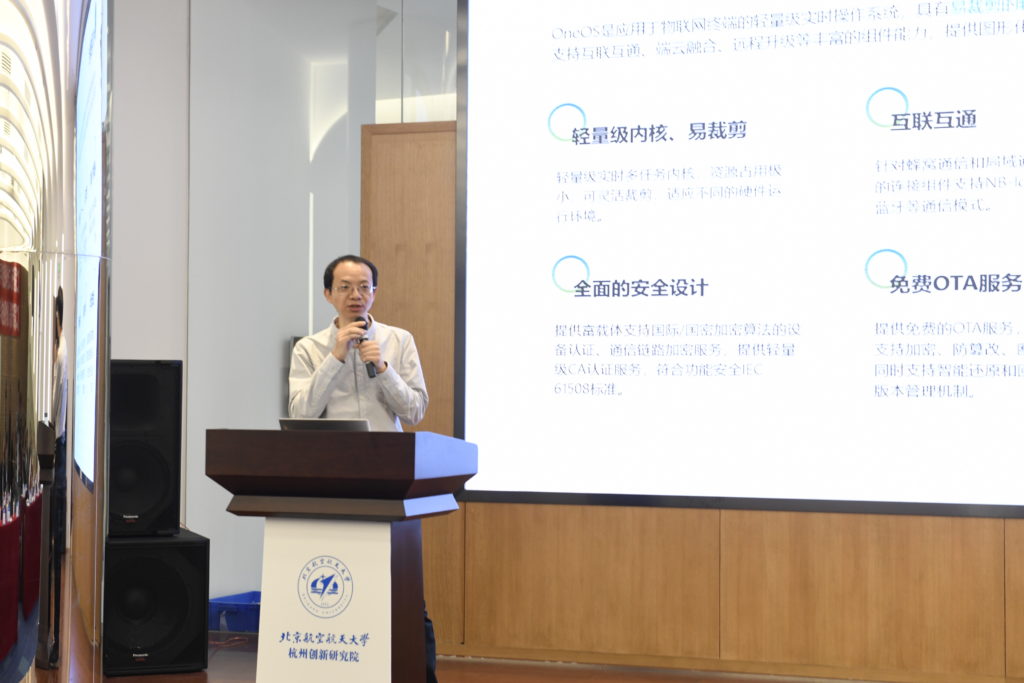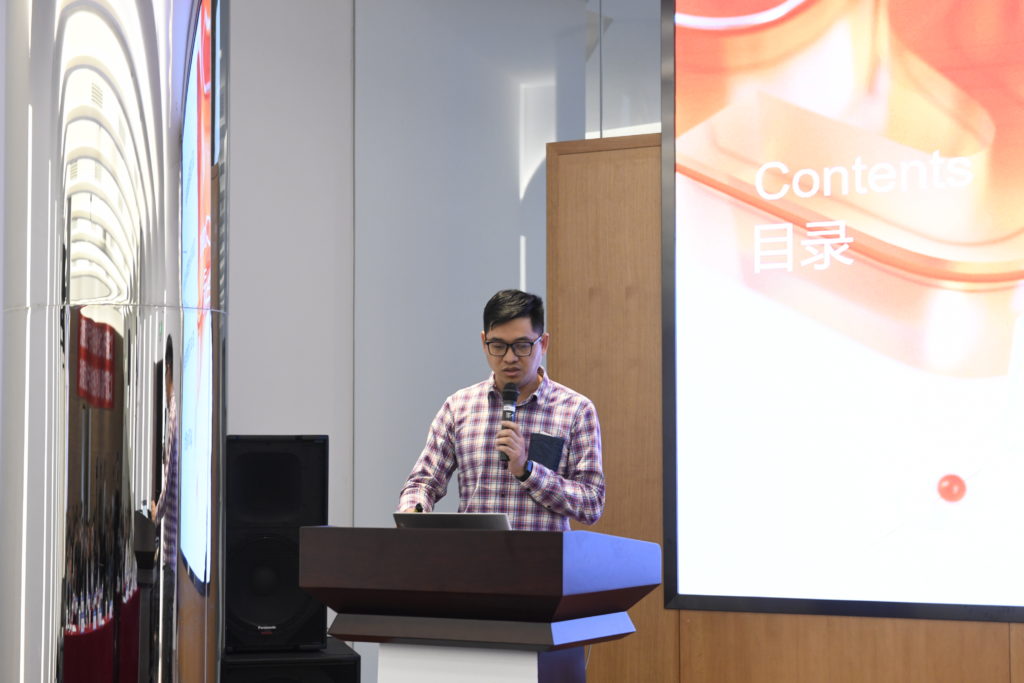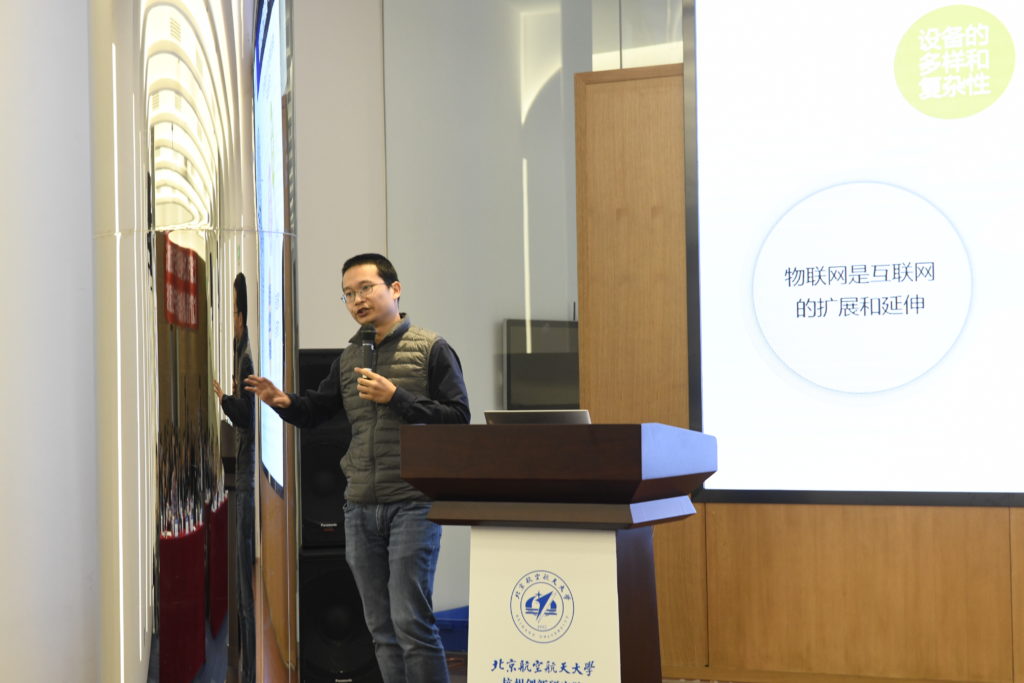 Open Discussions
In the discussion phase, early embedded OS practitioner Allan He, Prof. Wenzhi Chen of Zhejiang University, Linli Fu, CEO of Hangzhou Rainbow Intelligence, and Jianchuan Guo, CTO of Kyland Technology OS Department passionately discussed their experiences in the embedded system industry, and the future development, opportunities, and challenges of domestic embedded OS. The panelists shared their opinions on the speaker series, interact with the audience, and in particular, dived into their visions of Huawei's Harmony OS.
According to Allan: the future of code-limited IoT OS is clear (e.g. towards security and cloud integration); general ubiquitous IoT OSes are still being explored, they likely will evolve towards AIoT; AI will become a basic element of IoT OSes; domestic embedded OS is in an upwards trajectory and has plenty of room to grow and compete with multiple possible paths. He suggested that embedded OS companies in China should explore their focus areas and help users to develop diversified applications faster. Prof. Wenzhi Chen predicted the 4 major trends of embedded OS development: cloud integration, hardware-software integration, ecosystem construction, and standardization.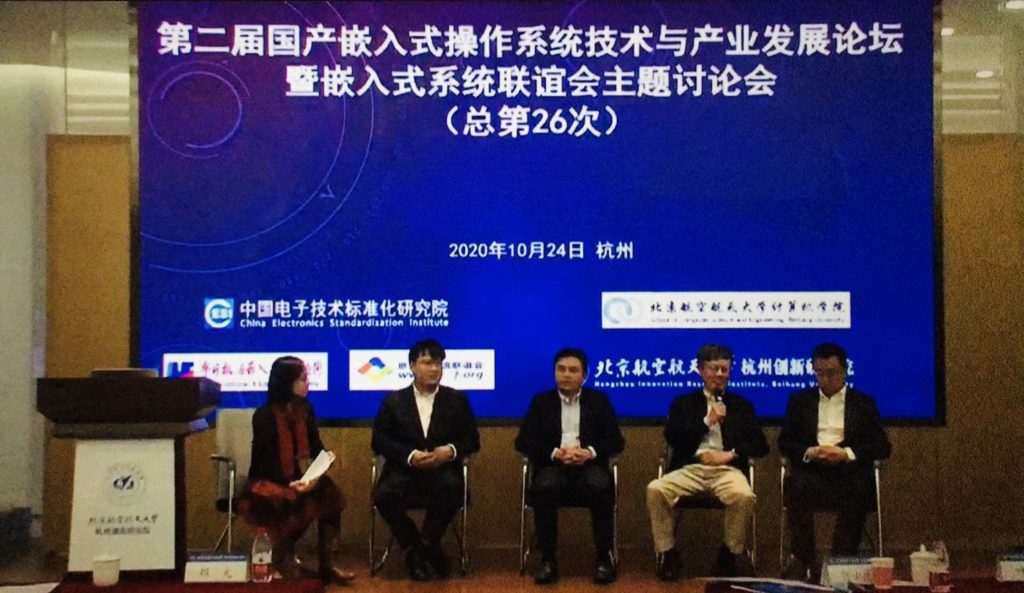 Conclusions
Embedded OS is a field of a long history, wide application, and complex categorizations whose products include RTOS, open-source Linux, robotic/communication OSes, and the developing IoT / edge computing OS platforms. Genially speaking, an open-source that is developed or maintained by Chinese developers can be referred to as a domestic embedded OS.
Compared to the first Domestic Embedded Operating System Technology and Industry forum, companies like Ali and  Instruction Set Technology have advanced in their IoT OS products, we have also covered a wider range of products and ideas, such as industrial and robotic OSes. Domestic embedded OSes are undoubtedly enjoying tremendous growth opportunities while facing challenges like a lack of a complete ecosystem. We hope the industry can work together to advance quick and healthy growth in the field of embedded OS in China.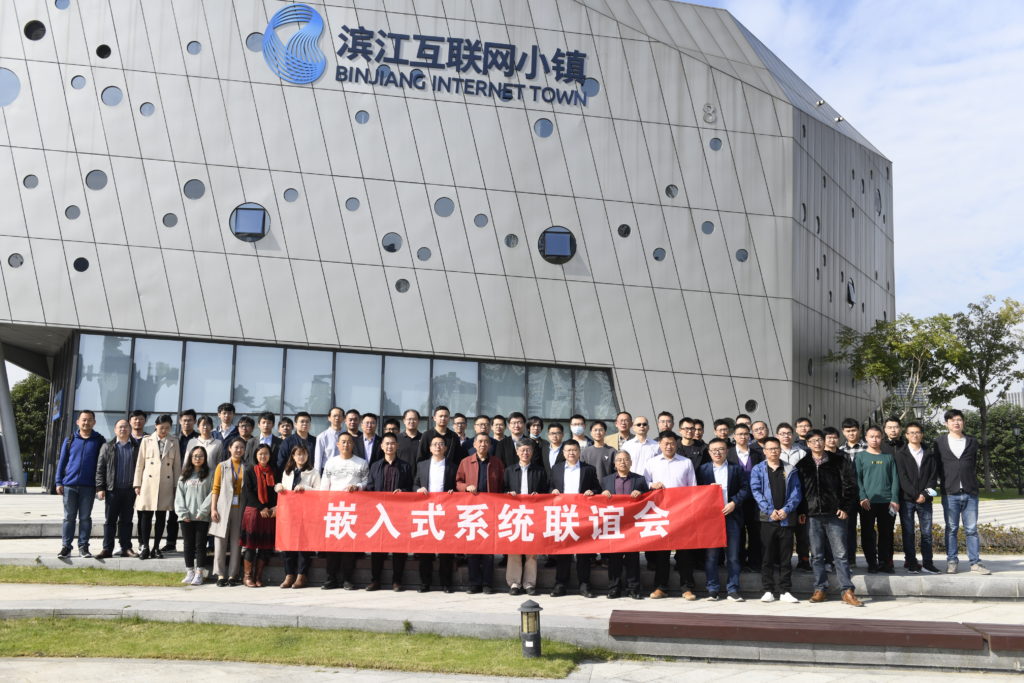 Agenda / Playback / Keynote Downloads
Time
Topic
Speaker
08:45-09:15
Registration
Morning
Topic: Embedded OS in Industrial Intelligent Systems
Host: Jianwei Niu, Professor/Doctoral Advisor, Beihang University School of Computer Science
09:15-09:30
Opening Speech
Yuan Deng, Dean of Beihang Hangzhou Institute of Innovation
9:30-10:00
Automobile OS from the Security Standpoint
Dr. Yizhi Huang, Hunan University
10:00-10:30
Offline Programming of Industrial Robots with Domestic Robotic OS
Jin Wang, Associate Professor of Zhejiang University Robotic Institute
10:30-11:00
Embedded OS in 5G
Yunfeng Cui, Principal Engineer, ZTE Communication OS Department
11:00-11:30
Robot Controller: Status Quo and Future Development
Xiaolong Zhang, Founder of Nabote, PhD of Beihang University Schoold of Computer Science
11:30-12:00
Industrial Control OS and Runtime Environment
Jianqi Shi, Vice Director of National Trusted Embedded Software Engineering Technology Research Center and Hardware/Software Co-design Education Center, East China Normal University,
12:15-13:45
Group Photo & Lunch
Afternoon
Topic: IoT OS in the Age of AIoT
Host: Allan He, Secretary in Chief of ESBF
13:45-14:15
IoT OS Technology and Standarization
Gen Lei, Research Engineer, China Electronic Technology Standardization Institute Networking Research Department
14:15-14:45
Tencent IoT OS Ecosystem and Key Technology
Lichao Wang, Tencent Senior Engineer
14:45-15:15
IoT OS Challenges and Technical Solutions in the Age of AIoT
Deshuai Yin, Haier Corp Youjia Project Leader
15:15-15:30
IoT OS in the Age of 5G
Hongwei Zhang, China Mobile IoT OS Technology Expert (Level 1)
15:30-16:00
AliOS Things AIoT OS
Junfeng Hu, AliCloud Senior Technology Expert
16:00-16:30
OS Architecture in the Age of IoT
Yang Song, CTO, Hangzhou Instruction Set Technology
16:30-17:00
Q&A Session
Host: Xiaojing Lu, Microcontroler and Embedded System Application journal executive editor
Guests: Allan He, ESBF Secretary in Chief; Wenzhi Chen, Zhejiang University Professor/Doctoral Advisor; Linli Fu, CEO, Hangzhou Rainbow Intellegence; Jianchuan Guo, CTO, Kyland Technology OS Department.